Kapousouz IKE is an ISO and BIO certified Importer, Exporter and Distributor of  Nuts and Dried Fruits. The company serves the Greek and global market with high quality nuts and dried fruits. We are proud of our long standing relationships with our suppliers which vary from local producers to world-wide companies.
We believe that every customer's needs are unique, inspiring us to provide them with unparalleled, conscientious, tailor-made service. Constantly  monitoring market trends and developments, we provide our customers with quality raw materials at the right price and at the right time. With more than 40 years of experience you can rest assured that Kapousouz IKE is there for you and for all your needs in nuts and dried fruits.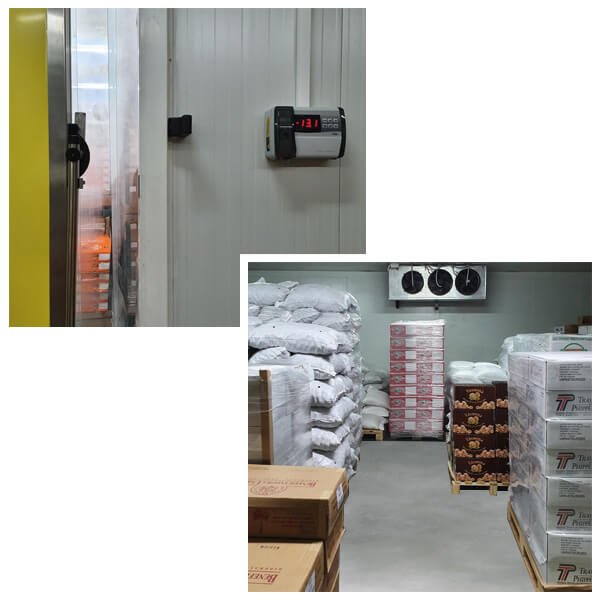 Kapousouz IKE is a family owned company with more than 40 years of experience in nuts and dried fruits.
Founded in 1975 by Vasilios Kapousouz in Thessaloniki, Greece, the company started as a local trading and roasting house of nuts and dried fruits.
In the subsequent years the operations expanded rapidly establishing the company as an important nuts import-export player in Greece. During the mid-90s the company decides to shift the focus to the trading part of the business, expanding the company's reach and activities at international level.
In 2004 the company moves to the new self-owned high-tech premises which meet the increasingly demanding needs of space and quality preservation of nuts.
A decade later, the second generation of the Kapousouz family takes over the management, only to continue the succesful story of the company combining tradition and experience with fresh and innovative ideas.
Today, Kapousouz IKE is a highly respected and internationally recognized trading company with great expertise. It has managed to pioneer the nuts and dried fruits trading market and has a lot more to offer in the field in the years to come.